Print PDF

About Dr. Steven Ungerleider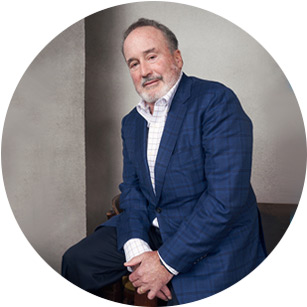 Dr. Steven Ungerleider is an award winning author of six books, including Faust's Gold. He completed his undergraduate studies in psychology at the University of Texas, Austin, where he also competed as a collegiate gymnast under champion Coach, Jamile Ashmore.

Following his passion
Trained as a clinician, Ungerleider returned to school in the early 1980's to earn his post doctorate in evaluation research. He learned how to work with large archives, create a special story line, and soon discovered his love for research. It was then that he began writing and ultimately became the author of six books.
In the early 1990's, Ungerleider was invited to join an international team of researchers to examine the East German doping files, monitor the criminal trials in Berlin and interview hundreds of witnesses for his fourth book entitled, "Faust's Gold: Inside the East German Doping Machine" (St Martin's Press). This book received significant international attention and accolades.
In December, 2001, Faust's Gold was honored as top sports book of the year by "Runner's World", and was a featured story in "The New Yorker" by Malcolm Gladwell. It was also reviewed in the Sunday "New York Times" by Jere Longman. In 2020, Ungerleider's book was honored and included in the top books of the last half century by pre-eminent historian Rick Telander, coming in at number 23.
Ungerleider's East German Doping research is the subject of a one-hour documentary by the Canadian Film Company, as well as a one-hour special by ABC's 20/20, and NOS of Dutch Television. Ungerleider's work and GDR archives were the subject of a PBS documentary entitled, "Doping for Gold, Secrets of the Dead," which was later nominated for a prestigious Emmy award.
Prior to the 2006 Torino Winter Olympics, Ungerleider was appointed to the International Society for Olympic Historians (ISOH). He has served as a founding trustee at Global Sports Development (GSD), which encourages mentoring and fair play at all levels. GSD is the sponsoring agency of the Culture, Education, Drug-Free Sport and Ethics (CESEP) program. Ungerleider has also served on the education and ethics committee of WADA; World Anti-Doping agency (under IOC member Richard W. Pound) and has recently been appointed to the national advisory panel of the American Psychological Association.
In 2009, Ungerleider co-founded the Texas Program in Sports and Media (TPSM) at the University of Texas, Austin. This program houses the largest repository of sports research material, including a major International Olympic collection, an East German Doping collection, and all files related to the recent BALCO drug scandal.
In 2015, Dr. Ungerleider and his colleague David Ulich founded Sidewinder Films. This production company is the media arm of The Foundation for Global Sports Development.
Sidewinder Films has already produced and contributed to several award-winning documentaries. Its first film, Munich '72 and Beyond, won Best Documentary at the LA Shorts Fest in 2016. For uncovering shocking new information about the attack at the 1972 Olympics in Munich as well as his groundbreaking work, Dr. Ungerleider was nominated for an Emmy in the "Outstanding Research" category.
End Game and Extremis are two documentary shorts which delve into the delicate topic of life, death, and palliative care. Dr. Ungerleider and Shoshana Ungerleider, MD executively produced both films, which later received "Best Documentary" nominations at the Oscars.
At the Heart of Gold: Inside the USA Gymnastics Scandal debuted in the Spring of 2019. Ungerleider wrote and co-produced this documentary film along with colleague David Ulich for HBO. This documentary, which aired May 3, 2019, gives voice to the survivors who experienced abuses by former Olympic gymnastics team doctor, Larry Nassar.
With detailed archival footage and first-person interviews, the film "serves as an indictment of the systematic consumption of the labor of young women for the benefit of powerful adults and a corrupt institution." The film made its debut at Tribeca Film Festival in April 2019 to much critical acclaim. In April of 2020, it was awarded an Emmy for its research and social impact.
Ungerleider is the proud father of two very accomplished daughters; one, a physician practicing internal medicine as a hospitalist in San Francisco, and the youngest; a lawyer/MBA practicing commercial law in Sonoma, California. He is also the very proud grandfather of two - Mackenzie and Jacob.